Outdoors at Como Zoo Conservatory!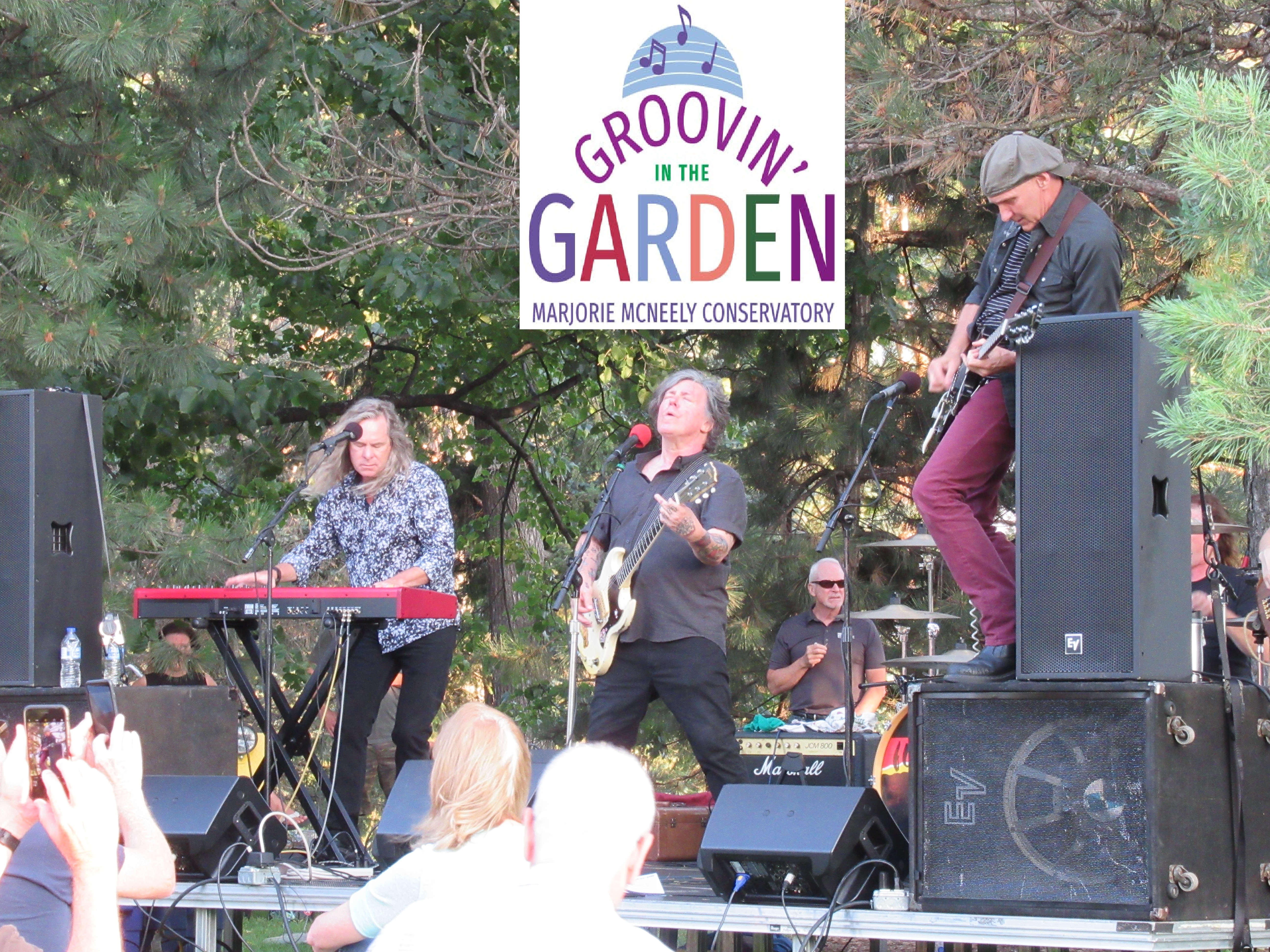 Let's Do It Again!
We're still riding high from last Thursday's concert at Mears Park. What a magical night. Big Love to all the beautiful people that came out and shared the music and energy. If you missed it, here's a couple quotes:
"Just...WOW! The Flamin' Ohs concert at Mears Park yesterday turned out to be THE celebratory coming-out-of-Covid event of the summer for St. Paul and Minneapolis! ...make no mistake, the night belonged to Robert and the Ohs, who rose to the occasion, providing the enormous crowd a jolt of joyful, old school rock and roll. It was an inspiring reminder of what Robert so well articulated about the power of live music, and its healing and connective power, and what it means to us after almost a year and a half of isolation from one another." - Mark Trehus
"Well, rock bands all over the world take notice, the Flamin' Ohs just threw down the gauntlet. Rock harder than that! What a night at Mears Park. It was grand, too f#@*!ng much fun." -
Paul Engebretsen

Como Park Zoo & Conservatory's free concert series, "Groovin' In The Garden", returns featuring some of the Twin Cities' finest musicians, rain or shine! Food, ice cream treats, beer and wine will be available to purchase.
Pack a picnic and dancing shoes, spread out a blanket & join us for this FREE outdoor concert.
Wednesday, July 21: 6-8pm
FREE!